Stock Market Hacks for Improved Stock Trading
Stock Market Hacks was created for those who want to learn about stock trading and investing so they can tap into a limitless amount of money to supply passive income, reach goals, and secure a long and healthy retirement without depending on social handouts or a job. Whether you have experience or not, learning as much as you can about market dynamics, trading signals, trading indicators, and how to research stocks is essential for your survival in any kind of market condition.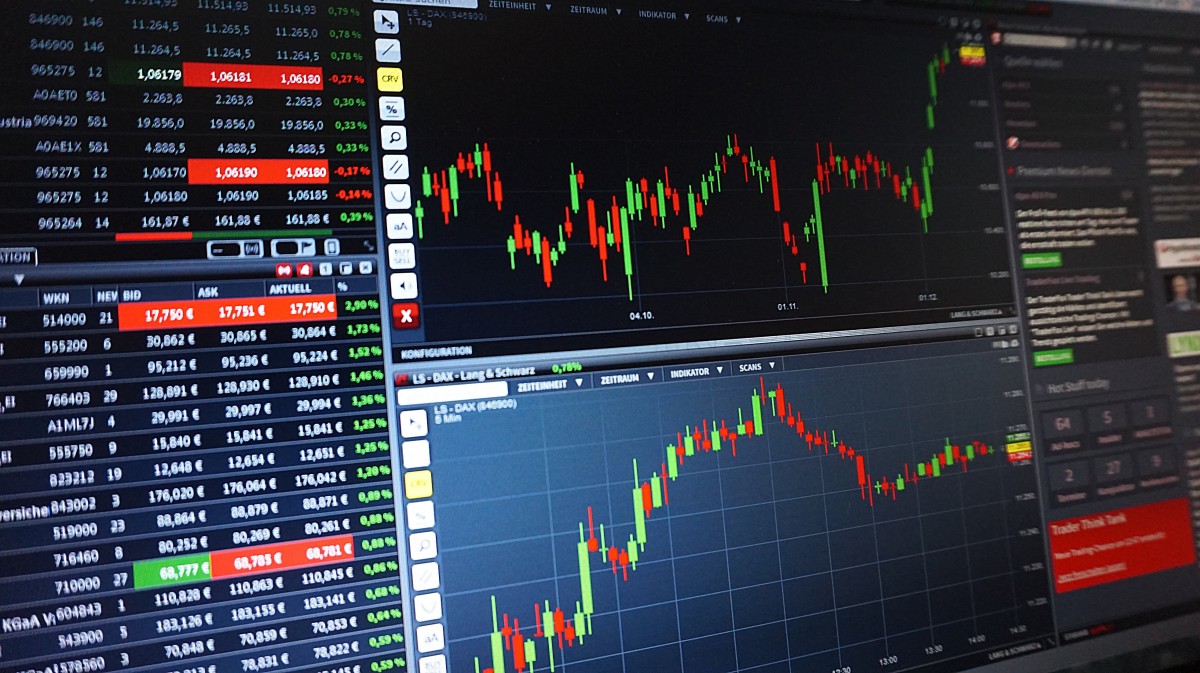 Experienced or not, you probably have less now than you started with.

Don't feel bad. You are not alone. In fact, most people don't make more than one percent per year in their 401K, let alone in the markets, simply because they don't know when to move their money in or when to pull it all out into cash.
---
My Turning Point



I remembered when I first started out investing in stocks, I got all excited about a hot oil exploration stock I read about in a news article. The process they were using to extract residual hidden oil from pockets within extinct wells sounded fascinating and they had just purchased three new wells to extract oil from.

The stock had already gone up a couple of dollars to $2.37 and I just happened to have $1,500.00 in my new Scottrade account. I went all in and purchased $1,500.00 worth of the stock. I checked it every day and it was steadily going up. The last time I saw it, it was worth $4.15 per share. I had almost doubled my money.

The next morning, about an hour after the stock market opened, my great investment dropped to less than a penny... just like that. The value of my 632 shares was worth about $4.00.

This was the biggest loss I have to date, but I learned three vital lessons from this too-good-to-be-true stock.

Subscribe to Stock Market Hacks Newsletter!



You must verify your email address after subscribing to receive two free gifts from Stock Market Hacks, two downloadable and printable stock market calendars.

---
Mistake #1... I didn't thoroughly research the company before I poured all of my money into it. I traded on one piece of news that was probably created for investors just like me so they can raise the price for their own gains.
Lesson Learned... Never, ever buy a stock based on news alone. Always search for more information about the company before even plugging it into the charts. Ask yourself, why is the stock price going up? What is the catalyst?

---
Mistake #2... I didn't look at any signals on any charts (I didn't know anything about chart studies, indicators, or signals when this happened.)
Lesson Learned... Always track stocks, using chart studies and signals, and never trade unless the signals tell you to. If a stock is over bought, don't buy it. If there are big gaps in the price (jumps or falls), it's too risky and you should stay out of it. This lesson learned is the main reason I created Stock Market Hacks.

---
Mistake #3... Don't put all of your trading capital into one trade, even if it looks like the trade of a lifetime.

Lesson Learned... You only have so much money to trade with (in your trading account). If you invest all of it into one stock, you risk one hundred percent of your money on that trade. Only trade a portion of your trading capital on your trades so if one trade goes bad, other trades will make up the difference and you won't lose everything.

---
Once I learned how to analyze stocks on the charts and developed my stock trading strategy for buying and selling, I looked back at what the stock was doing and to see if it met any of my criteria.
I would have never even thought about buying that stock.

It was actually a legal scam some investors did to make a quick load of money while all of the small uneducated and unprepared shareholders like me were left with nothing. I say legal because no one got in trouble for it. What happened was a small group of investors with a lot of money got together, talked up the company, bought a bunch of the stock, got unknowing people like me buying the stock in little bits driving the price up even more very quickly. Once it got to where they wanted it, they sold all of their shares and it dropped back down where it started before they tricked the system.
This happens throughout the stock market more often than you can ever imagine.

That is what Stock Market Hacks is all about. It was created to help you avoid simple mistakes like the ones I made early on. This information isn't available in school - at least not before the college level of education. And some of the stock trading tips, techniques, and strategies you will find on this website or in its exciting products aren't even taught in college.

You can hack the stock market and make every one of your dollars work as hard as possible, earning you more returns than ever imaginable with very little loss.

You will avoid foolish beginner mistakes and use sound logic every time you trade.
At Stock Market Hacks, you will learn there are big profits to be made, and by following a proven strategy, your success rate will be higher than you ever thought it could.

---

Simple Stock Market Hacks to Improve How You Trade Stocks Online!


Of course, losing that chunk of money stung and I immediately backed off stock investing for a while. Going in blind like that was just like driving a car blind folded. It never works out for the one behind the wheel.

My past investing problems showed me that I needed more education before buying stocks. So, I thought about when I should buy stocks?  When should I sell stocks? What stocks should I be concentrating on? How do I find the stocks that will move the way I want them to.

I had so many question because I wasn't lead down that path early on in life.
I didn't even know where to start looking for the proper information about the stock market.

I want to help you avoid a lot of the same mistakes I made by not only providing you with the basic knowledge you need to survive, but also the advanced tricks you don't learn in college to give you a fighting chance in the markets.

A couple of years ago, I discovered the art of charting signals and picked up on it very quickly. All of the research I've done on my own was okay, but learning a few secrets from a few very successful stock market investors helped more than I could ever ask for. I learned how to ask the right questions, found some great tools, and haven't looked back since.

Now I want to pass on that knowledge to you! That's the reason I built the Stock Market Hacks website.

---
"Give a man a fish and you feed him for a day. Teach him how to fish and you feed him for his life time." - Italian Proverb
---

Subscribe to Stock Market Hacks Newsletter
Above, you saw my Stock Market Hacks subscription form. This is what that's all about in case you can't figure it out.

My newsletter subscription gives you the opportunity to stay abreast of the best stock trading information online.

You will receive periodic emails, starting with The 12 Rules of Stock Market Investing, to help you learn valuable lessons, new terms and definitions, read about inspirational stories of people just like you, and get introduced to great stock trading tools and exclusive strategies you wont find elsewhere.
You will also receive 2 Free Gifts just for subscribing. These are two tools that you can use daily to make sure it's the right time to get into and out of the market. One is a yearly calendar and the other is a monthly calendar with tips on what history says the stock market is going to do during those times. If you ever have a question of whether you should be in the stock market or not, these two stock trading calendars are the answers to your questions.

---

Tips, Tools, and Terms
You will find it all right here... Education, tools, tips, strategies, and more. Be sure to subscribe and book mark the site so you can find it again in the future.

I will be adding stock trading information regularly so there will always be something new on the site.

I want you to succeed in stock investing. Simply browse through the navigation bar on the left to find the information you are looking for. A great place to start is always the sitemap which breaks down the entire site by page.

It doesn't take a college degree to understand what the stock market is doing or knowing when to move your money in and out of the market. It does, however, take a little first-hand knowledge, basic skills, a lot of practice, and focused effort to make successful decisions, unless you find the right information like the pages on this site.

If you are not willing to put forth a little effort to learn everything you need to know to make successful trades for your growth investments, then you don't even need to try. And if you do learn the techniques, if you don't apply what you learned, you're just going to lose money.
Please like and follow my Charting Signals Facebook page where you can get continuous updates about this website and other great information about the stock market. Once there, join the Extreme Stock Trading private group on Facebook for even more powerful interaction with people just like you.

Enjoy the help and information,
Jason Moser
Creator and Author of Stock Market Hacks website and content